Supplier: Odilia Flowers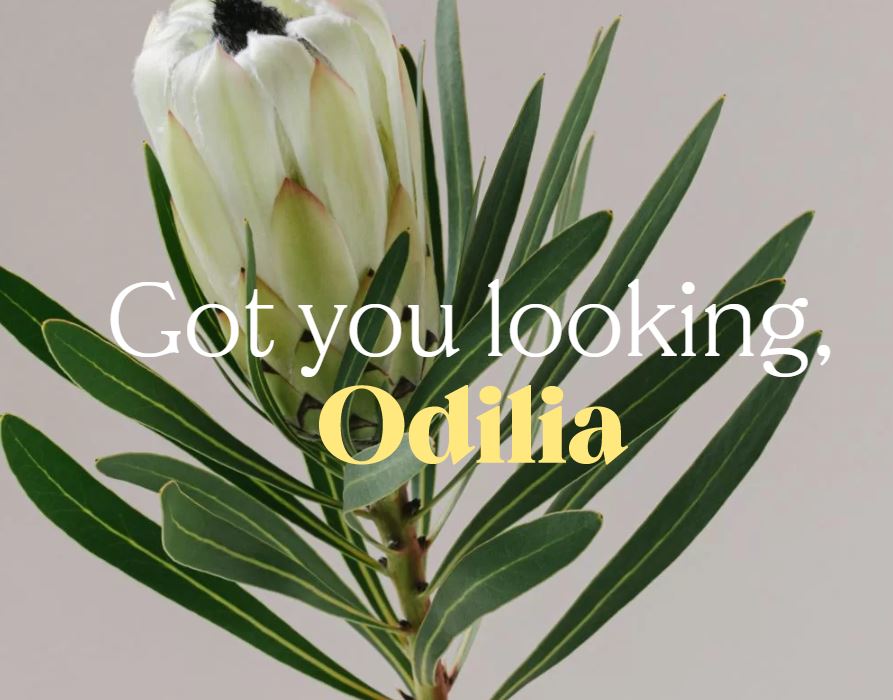 Odilia gather together the world's most exceptional flowers. They specialise in unusual flowers that make your heart beat a little faster. With a sharp eye they select the best varieties from the fields of master growers in South Africa, Portugal and beyond. We would love to show you these beautiful 'pearls'.
Exclusive flower varieties for everyone
Exceptional flowers are challenging to grow. It takes a lot of dedication, skill and patience. Odilia Flowers have joined forces with the world's best growers. In partnership with them they create fabulous exclusive flowers and unusual varieties and make them available to everyone.
We would like to highlight a number of products for you that have been selected by Odilia. Grown by master growers and picked by hand.
Banksia Coccinea
Banksia Coccinea, also known as Scarlet Banksia, is the only bright red Banksia. Shades of red, orange and coral contrast with the white in these fabulous architectural flowers. Coccinea is very popular, a great choice for unique bouquets and is known for its eye-catching shape and colour.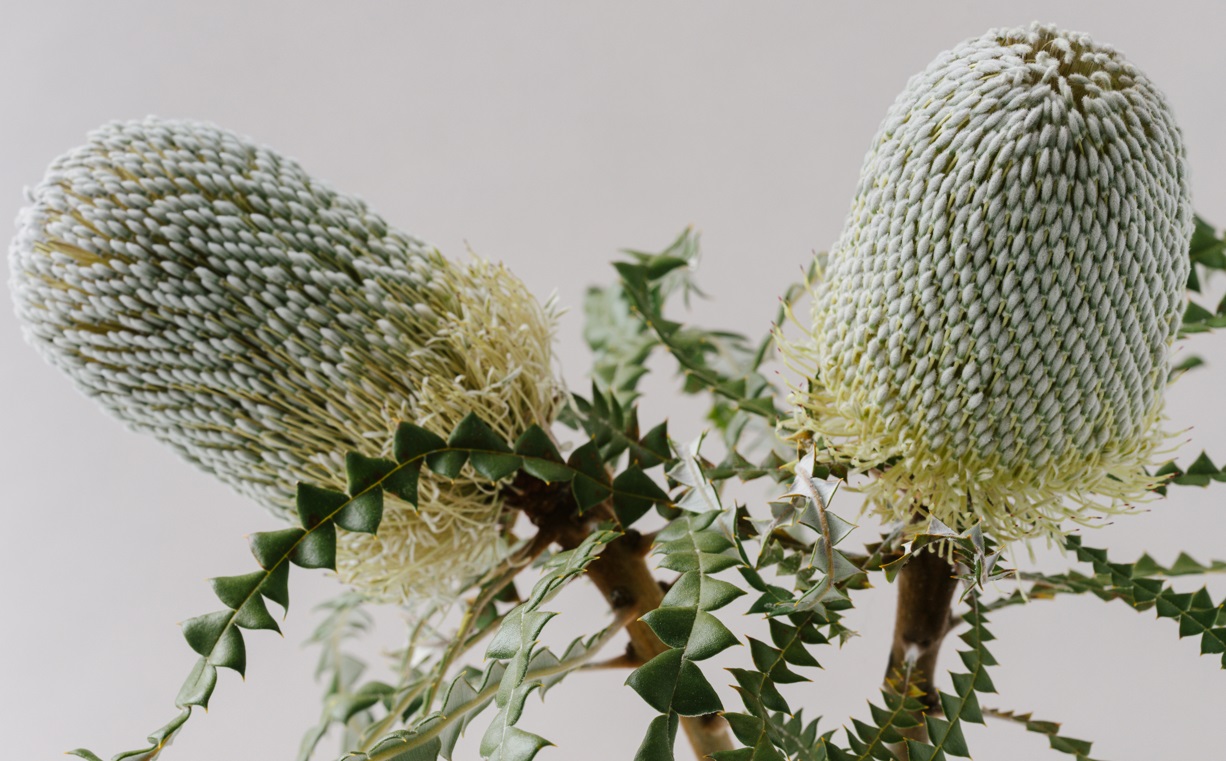 Cape foliage
You can add detail and texture to your arrangement or bouquet with the various types of Cape foliage like this Silver Brunia. This type of foliage has been very popular in recent years. It's the perfect berry for Christmas decorations and other festive arrangements.
Leucadendron
Leucadendron has distinctive shapes and vivid colours. Leucadendron Jester, also known as Sunshine Conebush, is an eye-catching red variety. The long leaves are coloured dark red, bright pink and lilac.
Nutans
Nutans are like fabulous pincushions that you can't keep your eyes off. Nutans Ayoba Peach is truly stunning! This is a relatively recent Nutans variety which is becoming increasingly popular. The stems are long, and festive cylindrical flowers leap from the flower head. With tones such as peach, blush, saffron and pale red it offers a fabulous colour palette.
Protea
Proteas deliver a stunning appearance with their large flower heads! A Protea in bloom is cone-shaped, with a white mass of stamens and large colourful petals. There are many types of Protea. You can read more about this on our Protea product page.